Monday, May 14th, 2007 by Mark | Posted in
Advertising
,
Business
,
Management
,
Marketing
,
Public Relations
,
Sales
,
Small Business
,
Unconventional Thinking
|
Comments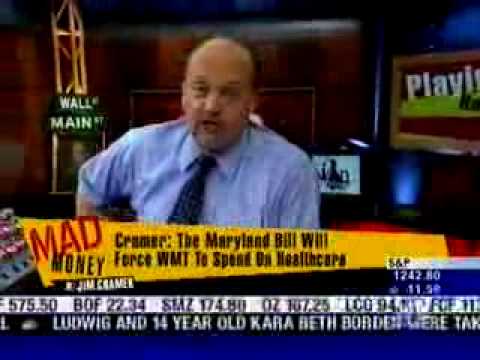 Imagine this: a company arrives in town and offers the good people who live there jobs. No one is forced to take one. No one holds a gun to their head. The same company then has the temerity to say, "If you work hard and serve our customers well, we will promote you from within." Horrors.
Now let's look at the other side. A company arrives in town and offers the good people who live there just about anything they want for less money. The bastards actually save people money. Money they can use for nest eggs and college tuitions. Why doesn't the National Guard march in and close down a company like this?
Hearing Wal-Mart's detractors you would believe the company is a disgrace. Instead it is a national treasure. Sam Walton started with an idea, and with drive and determination he built a wonderful business. Isn't this the essence of capitalism? Oh, but wait a minute, do the Wal-Mart whiners want capitalism?
Oh, I know the school of hatred that says Wal-Mart arrives in towns and crushes the local merchants. The ones who charge you more? Who lived off the fat of little or lazy competition at your expense? Here's what I say to that: Wal-Mart is great for competition. I have competitors. I lose business to them. When? When they are smarter or cheaper than my company. And it makes me think:
How can we raise the bar on our work?
How can we be as efficient as possible?
Do we do enough to promote from within?
Walk the streets around any Wal-Mart in the world. What will you find? A mass of small businesses that found a way to survive, to thrive, precisely because they understand business is a jungle and that they can't rely on the whiners to protect them. If any of these small businesses become the next Starbucks, the whiners will want to punish them for their success in a heartbeat. Blame global warming on them. Toss them in the prison for the rich and throw away the key.
And by the way, on those same Wal-Mart streets you also find a Target, which became an exponentially better business competing with the house that Sam built.
If you don't have a Wal-Mart on turf, pretend you do. Go to sleep concerned. Never settle for how your business currently performs. Declare war on every aspect. Leave no rocks to hide under.
And Wal-Mart stop wasting good shareholder dollars on PR to silence the whiners, because you can't. This is their sex.
Mark Stevens
CEO
Email This Post