Thursday, May 29th, 2008 by Mark | Posted in
Unconventional Thinking
|
Comments
You emerge from the womb with no idea of how anything works and you look in their eyes for answers. Your parents.
How they respond in those early years is critical to how you view the world. I was taught by my father that it was dangerous. The world, that is.
I was taught I had to prove myself ever day. I was taught that I could never prove myself worthy two days in a row. I was taught that punching a five-year-old is sound, time-tested discipline.
I believed it. Now they call it the Stockholm Syndrome. But it was always just a pure form of ugly violence rarely rivaled by any other form of human malice.
But just when it looks perfectly clear, black and white venal, the grey area strikes. Which is actually where we all live.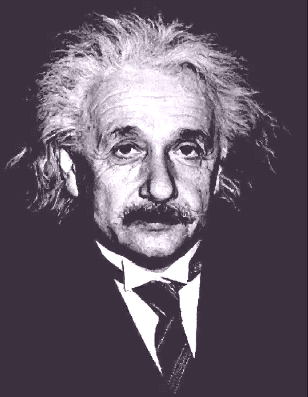 My father took me on an amazing journey. My first bloody nose at five, my first epiphany about how life really works a year before. Both from him.
And then every year until I was 17 and he died at 40, it was a Journey.
He taught me so much. Where the brains were. Why Albert was important to the world. Shakespeare too. Why you can never quit at anything. Why you can never accept anything as fact. Where the enemies hide. Why you have to meet them on an open field, far from your home. Because once they're in your home, it's too late.
Why Beethoven is a miracle. Why life is God's gift. Why I need to be free to re-think God and war and Presidents and religion and Jesus and everything my school teachers told me was FACT about them. And he said wasn't.
He taught me to worship achievment and I do. And I search for it in myself every day. Every day. Every day.
My father taught me about life. I wrote a book that came out this year, God Is A Salesman. It could be retitled, What My Father Taught Me About Life.
He taught me the good and the bad. He treated me well and he mistreated me.
I always loved him. I still do. He was my hero. He still is.
A few years ago, I realized it made no sense for my father to be buried in a Holiday Inn, called a cemetery. He loved the outdoors. He loved people. He loved kids. He loved dogs. He loved laughter.
So I created a santuary for him at an Audobon Society preserve. On the morning of the dedication, in an apple orchid, with a bench marked with his name and that of my dear father-in-law, I held a dedication. My family, my friends, my sons, my wife- I forgot until that moment, none of them had ever met him. He died too young.
Or so I thought. I spoke about my father, about the Journey, and I expected that loving monologue to be the end. And then one after another – my sons, my dear sons, my wife, my sister, my cousins, my friends – all came forward to talk about the man they knew. They never met but knew.
They knew from my memories. From God. And they loved him. And it was a miracle.
Last week I was a guest on the television program Daystar. My father died more than 40 years ago. He was with me on the show. He made it possible.
My Journey from a one-bedroom apartment in Queens to Daystar, from what looked like one thing but was really something else, was my dad teaching me about life.
I am a very fortunate man. I had a father, a mentor, a teacher.
I have had the greatest life in the world. I relish every day.
Thanks Dad.
Email This Post